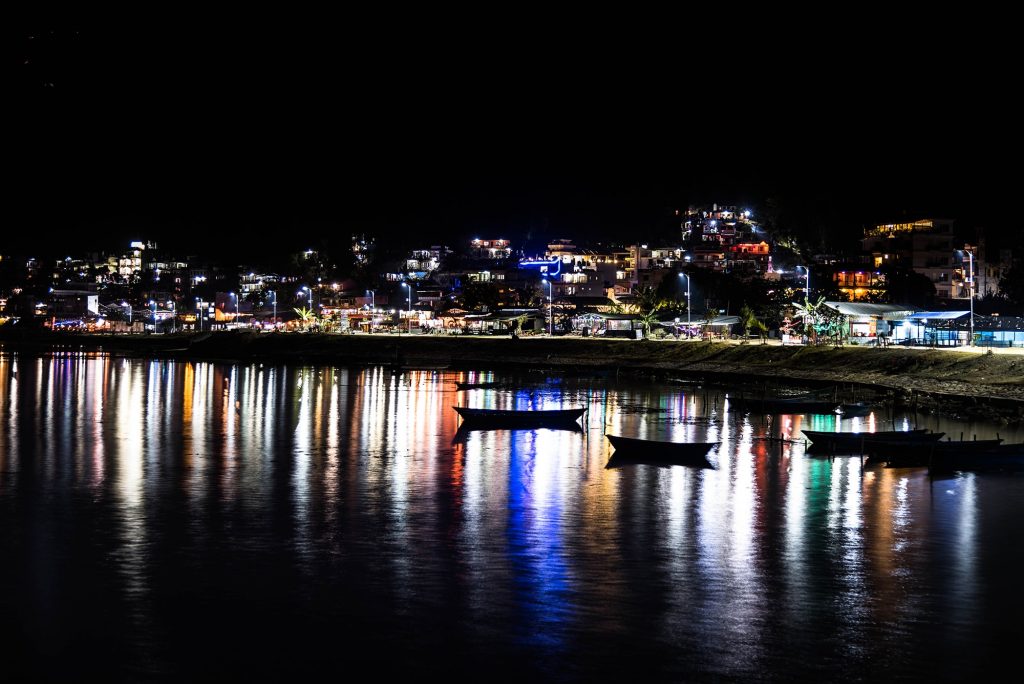 Pokhara is popularly known as city of lakes and caves. It is also known as City of Tourism and second largest city of Nepal. It is situated at an altitude of 827m from the sea level and 200 km west of Kathmandu valley. The city is known as a center of adventure with remarkable natural beauties. As name given the city has several beautiful lakes and offers stunning panoramic views of Himalayan peaks. It is the starting point for many of Nepal's most popular trekking and rafting destinations. The majority of the people of Pokhara are Brahmins and Chettris from Kathmandu and Tibetan settlers. The best time to visit Pokhara from September to December and March to Jun, but can visit any time of any seasons.
Place for Adventure Sports
Pokhara is also ideally placed for adventure sports such as: rafting, paragliding, sky diving and ultra-light flights. The lakes in Pokhara include Fewa Lake, Begnas Lake, Rupa Lake, Gude Lake, Neurani Lake and Maidi Lake among many others. The peaks than can be closely observed from Pokhara include Dhaulagiri, Annapurna I and Manaslu as these are within 30 miles from the city, and all of these peaks are more than 8,000 meters high. The city is also the gateway for trekking to the Annapurna Circuit.

There are two major hilltops in Pokhara, the World Peace Pagoda at the southern shore of Fewa lake and Sarangkot, a beautiful hill at the north-west part of Pokhara. Sarangkot hill is popular for to have a sunrise and sunset view. Paragliding is another major point of attraction of Pokhara these days. Other adventure sports in Pokhara include canyoning, base diving, kayaking, mountain biking and rock climbing.
Lakeside Food and Music
Another tourist attractions in Pokhara is Lake Side which is famous for its ultra-modern restaurants and nightclubs. There are numerous pubs, clubs and discos here to give you the taste of nightlife of Pokhara.
Places to Visit in Pokhara
Bindhyabasini Temple
Bindhyabasini temple is the center of religious activity in the old bazaar. It is dedicated to goddess Bhagwati, yet another manifestation of shakti. Worshippers flock here to perform sacrifices, and especially on Saturdays the parklike grounds take on a festive fair.
Devi's Fall
Locally known as Patale Chhango (Hell\'s Fall), Devi\'s fall (also known as Devin\'s or David\'s) is an awesome waterfall lying about 2 km south-west of Pokhara airport on the highway to Tansen. An interesting modern legend says that a foreigner named David was skinny dipping in the Pardi Khola (river) when the floodgates of the dam were opened, sweeping him into an underground passage beneath the fall, never to be seen again.
Gupteswar Gupha (cave)
Gupteswar Gupha, a sacred cave, lies 2 km from Pokhara airport on the Siddhartha Highway leading southwest from the city. The entrance is right across from Devi\'s Fall and the cave is almost 3 km long. It has some big hall-size rooms and some passages to crawl on all fours. This cave holds special value for Hindus since a phallic symbol of Lord Shiva is preserved here in the condition it was discovered. An entrance fee of Rs. 5 is charged and taking pictures inside the cave is prohibited.
Mahendra Gupha (cave)
Mahendra Gufa is located near Pokhara, Kaski district, close to the Seti River. It is the large limestone cave. It was discovered by Shepherd boys around 1950. It is a rare example of a cave system in Nepal containing stalagmites and stalactites. The cave gets its name from former king, Mahendra Bir Bikram Shah Dev. A statue of Hindu lord Shiva can be found inside the cave.
Other Popular Places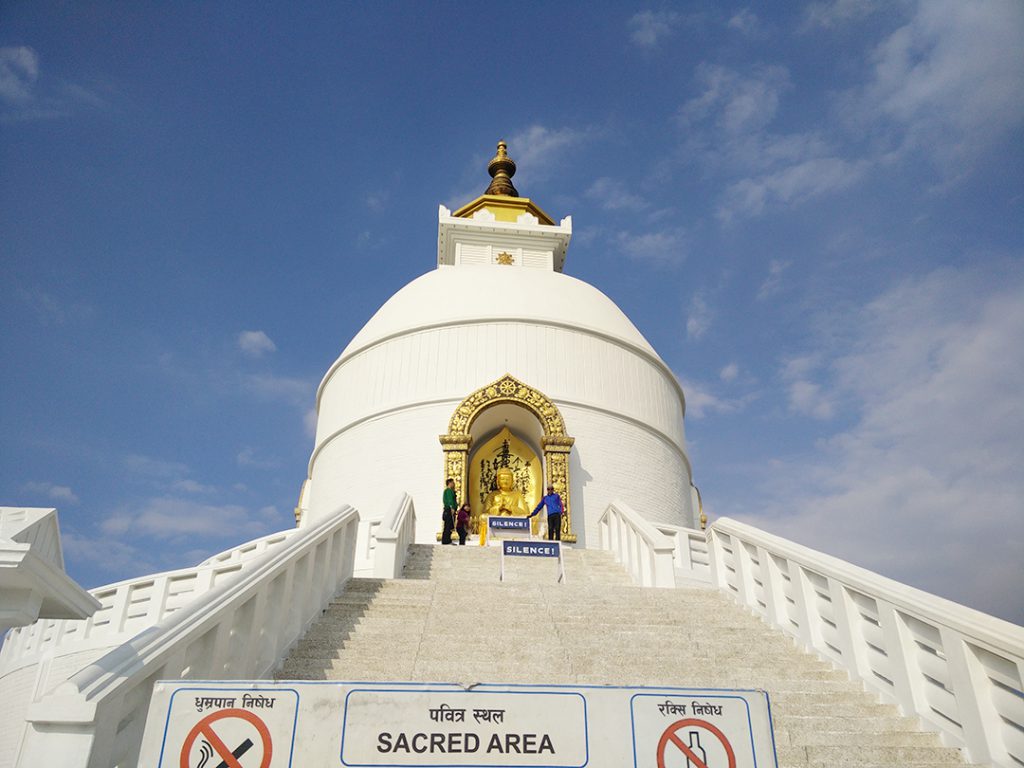 Other popular places to see in Pokhara are Seti George, World Peace Pagoda , Barahi Temple, Word Peace Pagoda, Buddhists Monastery, Natural Museum, Old Bazaar, Tibetan Refuses Camp and Sarangkot Hill.
Words are not enough to describe the beauty and amount of fun you can have in Pokhara, the only way to experience the city is by going there and receiving what delights it has to offer.