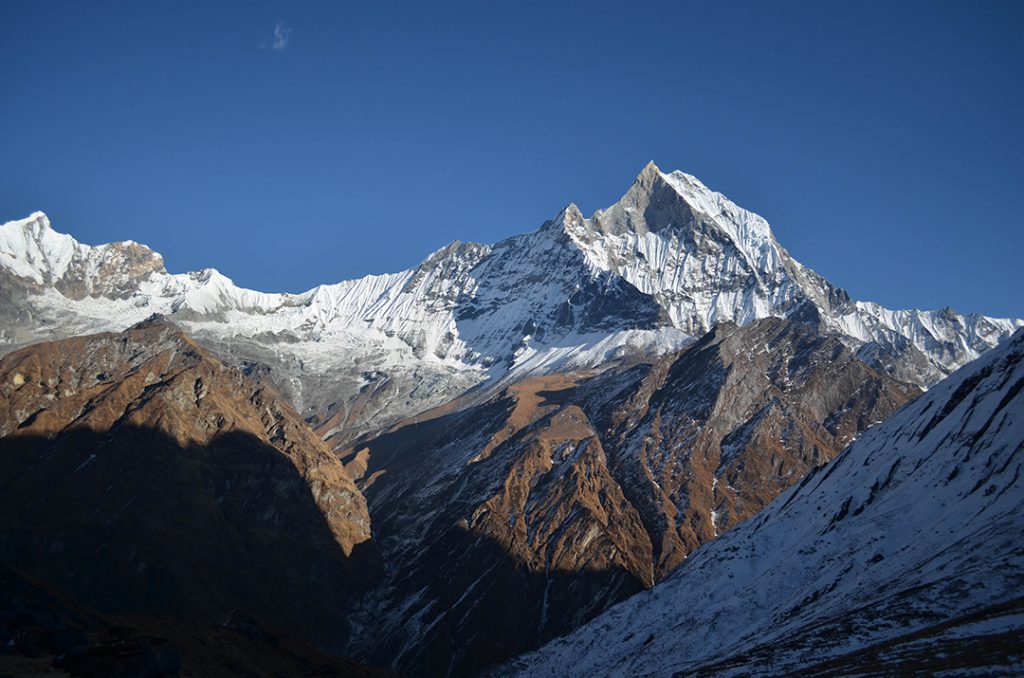 Mountaineering is also referred as mountain climbing and is the sport of climbing a mountain. Although the attempts to climb mountains started from the early years of the 20th century, no one had been able to claim triumph over it until 1953. After the successful attempt of Sir Edmund Hillary and Tenzing Norgey on the Mt. Everest, mountain climbing became a passionate adventure treat for mountaineers. People from all around the world were lure to scale various Himalayan heights.
8 Out of 14 Peaks above 8000m in Nepal
Mountaineering in Nepal is one of the prime activities. Nepal contains over 1310 snow-capped peaks with eight out of 14 peaks above 8000m which attracts mountaineering enthusiasts from all over the world. Apart of obvious 8000m expeditions there are many 7000m dream peaks suitable for short expedition for various levels of climber experience. Nepal offers the mountaineer more opportunities than any other region. In current days mountaineering expedition is of social high altitude trekking activity with the goal to summit a Himalayan peak as result. Mountaineering expedition requires high fitness level, determination, ability to cope with weeks of isolation and psychological ability to collaborate with a small group of people over 4-6 weeks. For climbing mountains, the associated team provides the top notch equipment along with the highly experienced team of Sherpa climbers.
Expedition Peaks
The mountains of Nepal are grouped into different categories depending on their height and under whose authority they lay. The Ministry of Tourism is responsible for the expedition peaks above 6500 meters. Nepal Mountaineering Association is responsible for mountains that are termed Trekking Peaks. These peaks range in altitude from 5800 m to 6584 m. Mountain climbing permits are not required for expeditions below 5800 meters. But requires other forms of permits to enter specific regions. The best time for mountaineering expeditions is pre monsoon. Autumn is good for the slightly lower peaks, while winter is cold with short days and early spring might be subjected to seasonal snow storms.
Welcome to the Land of Mt. Everest
Anyone who is enthusiastic to climb mountain is welcomed and can enjoy the stunning beauty of these snow-capped Himalayan peaks. People can enjoy the climb ranging from highest to lowest. Mt. Everest, Kanchenjunga, Lhotse, Makalu, Cho Oyu, Dhaulagiri, Manaslu and Annapurna fall under major list and there are many more to do.