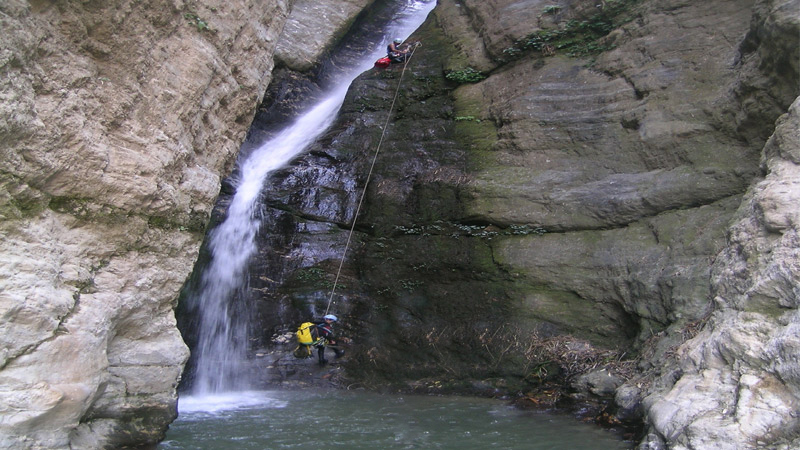 Canyoning is also known as gorge walking which is an amazing full body and mind experience.
It is the white water rafting without the boat. Gorge walking is usually done in remote and mountainous areas where water has cut unusual patterns and shapes through the rock. Canyoners navigate their way down water filled gorges by swimming through rock pools, sliding down chutes and clambering over the rocks and other unique features of the canyon landscape. It includes the elements from different outdoor disciplines along with scrambling, abseiling, cliff jumping and swimming. It requires local knowledge and rope rigging skills to be done safely. The most of the canyoning trip focus on fun and beautiful locations with plenty of big jumps and natural water slides that are accessible to all.
There are a couple of essential bits of canyoning equipment required for this adventure.
Helmet: As Canyoning is a dangerous sport there is risk of injury so a helmet is the first essential piece of gear. Select a model that's built to withstand getting wet and is a bright colour to make you easy to spot in the water.
Rope: Rope can be used to help the less confident members of a group down steep gorge sections. It can be used for rescues if needed.
Wetsuit And Buoyancy Aid: A wetsuit will protect against chill from getting in and out of water. It helps to keep warm enough on gorge walking. Buoyancy aids reduces the effort of any long swims and keep head out of the water in case of an accident.