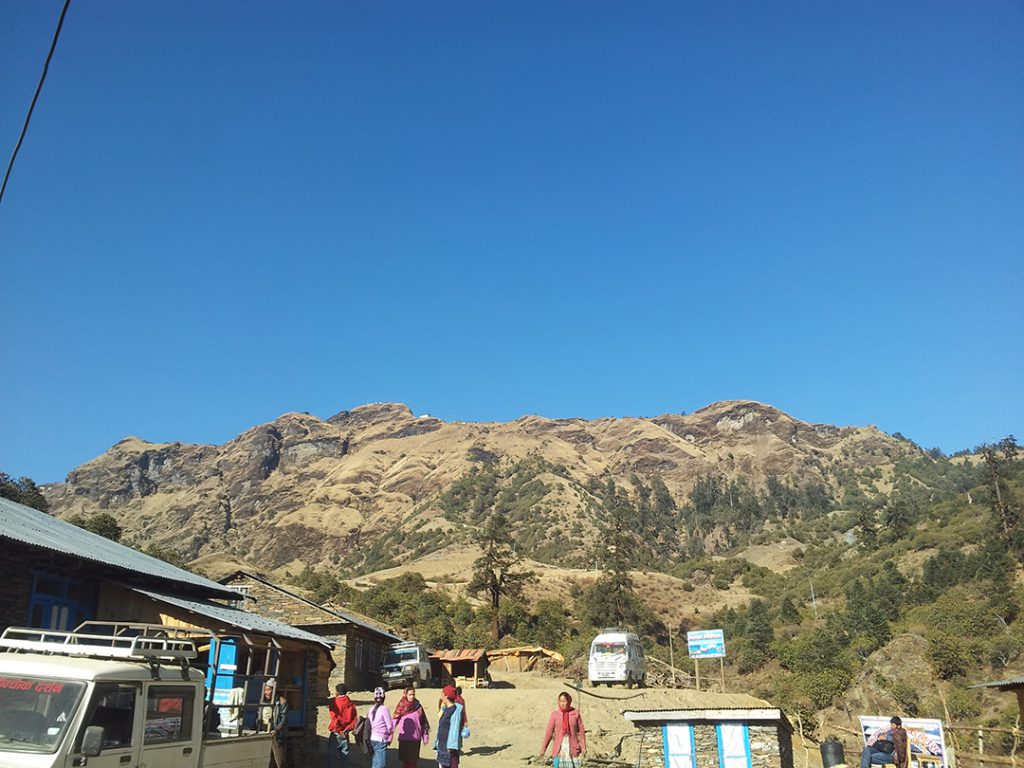 Kalinchowk is a Village Development Committee VDC of Dolakha District in Janakpur Zone in North Eastern Nepal. It is located in Gaurishankar conservation area where two famous river Sunkoshi and Tamakoshi originates which later reaches river Koshi one of the largest rivers in Nepal. It is also one of the quickest access to the elevation of 3790m from Kathmandu via land transport.
Kalinchowk Bhagwati Temple
Kalinchowk is famous for Kalinchowk Bhagwati Temple. The temple is located on the top of a hill at the altitude of 3842M. The temple is renowned for the fulfillment of pilgrims pray and desire. It receives thousands of pilgrimage and trekkers in a year. Besides the pilgrimage, it also offers a stunning view of Mt Gaurishankar, Jugal, and Annapurna and Everest. Different people from different culture and caste living with harmony and multi-culture like Sherpa, Tamang and Brahmin, Chhetris can be seen here. Rhododendron forest, birds and animals are other major things of this region. Another amazing fact about this place is on a clear night Kathmandu can be seen illuminating with lights.