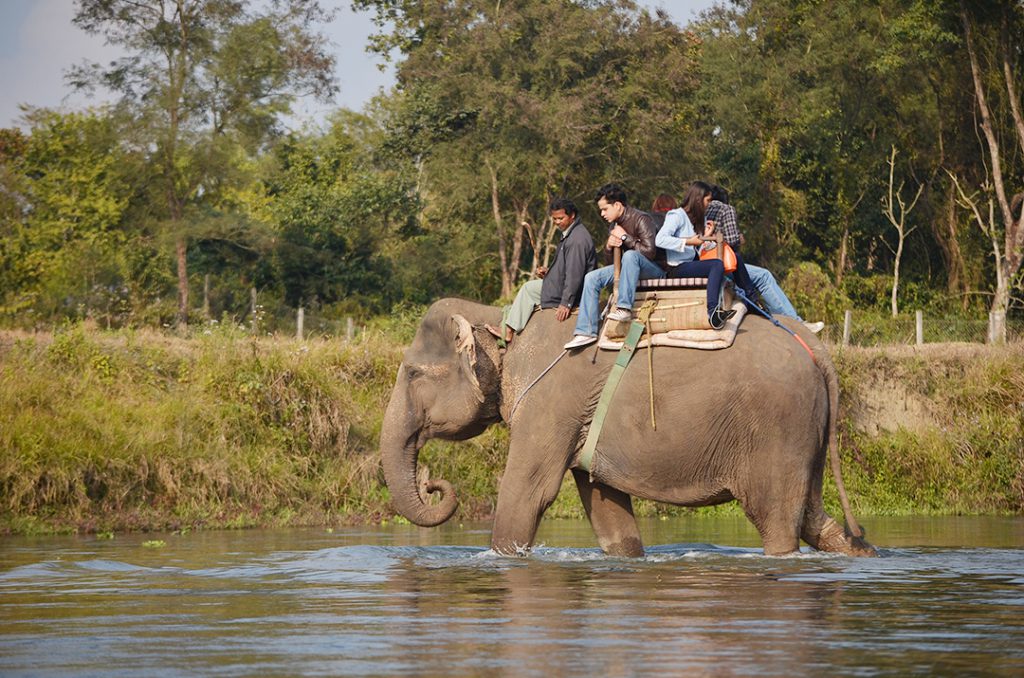 Chitwan District is the 5th largest city of Nepal. It is also home of Indigenous Tharu people and one of the adventurous place to visit. The district takes its name from the Chitwan Valley, one of Nepal's Inner Terai valleys between the Mahabharat and Siwalik ranges, both considered foothills of the Himalayas.
Behind the Name Chitwan
There are several prediction on the origin of the name Chitwan. The name Chitwan is a composite of the Sanskrit words "citta" meaning heart and "vana" meaning jungle or forest. Thus, the meaning of Chitwan is Heart of the Jungle.

Going through ancient history, Chitwan was a dense forest ruled by the Tharu God/King Chitrasen Baba. He used to worship in the deep forest and ruled over his state. People believe him as the incarnation of Lord Vishnu. In current days also Tharu people worship his idol during HariBodhini Ekadashi in Chitrasari (Headquarters of Chitrasen Baba), way to Sauraha. Since the forest locally called ban was ruled by Lord Chitrasen, it was called Chitra Ban, later transliterated to Chitwan.
Activities to do in Chitwan
Chitwan is renowned for Jungle activities, Pilgrimages tours, Water activities and Cultural variations. Chitwan National Park is popular for Jungle activities like: Jungle Safari, Elephant Ride, Jeep Drive and Safari, Bird Watching, it is also home of One Horned Rhino. The high speed flowing rivers are popular for Rafting and Canyoning. Tourist can enjoy both the scenic beauty and wildlife in Chitwan.
The Tharu Culture of Chitwan
Apart from jungle safari and sightseeing tourist can watch and understated the culture and living style of Tharu people very closely. From the pilgrimage point of view there are Devghat dham, Harihar Mandir, Ganeshthan, Bikram Baba and other popular temples that attracts Pilgrimage travelers. Chitwan can be easily reached because of its geographical structure.
Authentic Chitwan
The people of Chitwan District are mainly peasant farmers. They grow mainly food and cash crops such as rice, maize, wheat, beans, lentils, mustard and vegetables. Chitwan is also famous for mustard growing and production of mustard oil. The most popular cuisines of Chitwan are tasty Taas, a spicy fried goat meat dish served with bhuja or cheura which are available in many restaurants. Momo, Sukuti Khaja Set and other Newa cuisine and Tharu food is also popular. Dal bhat is the staple food of the area, meat and dairy products are also widely consumed. For centuries, traditional fermented foods and beverages have constituted about 20% of the local diet. Depending on altitudinal variation, finger millet, wheat, buckwheat, barley, vegetable, potato, and soybeans are grown.