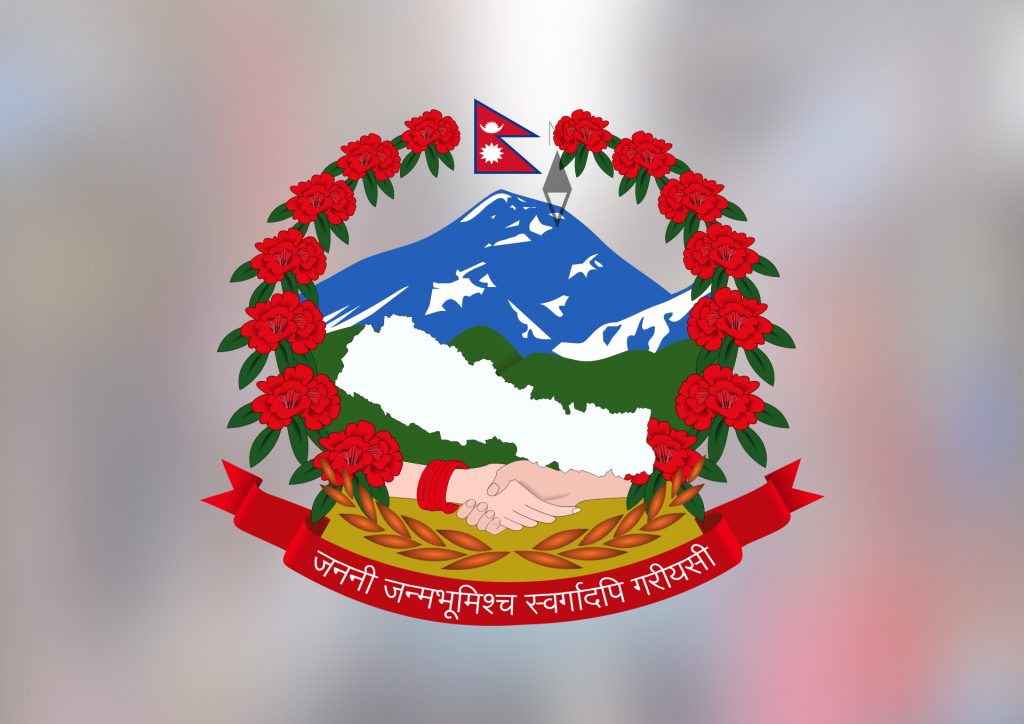 "जननी जन्मभूमिश्च स्वर्गादपी गरीयसी" (jananī janmabhūmiśca svargādapi garīyasī) is the national motto of Nepal. The literal translation of motto in english is "Mother and Motherland are greater than heaven."
Emblem of Nepal
At the turn of the century, different arms were used in the emblem. The emblem of Nepal was changed during the reconciliation period following the Nepalese Civil War. The new emblem of Nepal was adopted on 30 December 2006 in the style of socialist heraldry.
Emblem and national motto of Nepal

The emblem contains the flag of Nepal, Mount Everest, green hills symbolizing the hilly regions of Nepal and yellow color symbolizing the fertile Terai region, male and female hands joining to symbolize gender equality, and a garland of Rhododendron (the national flower). At the base of the design a red scroll carries the national motto of Nepal in Sanskrit.