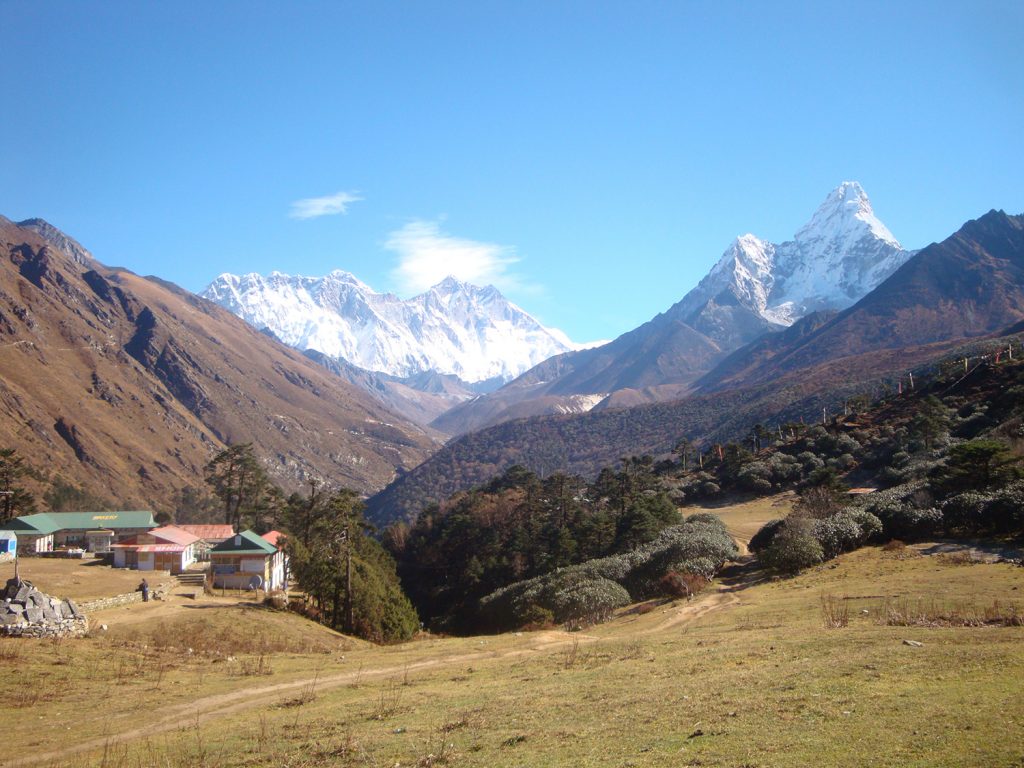 The Everest Region has been one of the holiest places for trekking, hiking and ascending to the top with enthusiasts from the time immemorial. Everest region trekking has become the must do thing in people's desire list. People are lured by the fantastic array of snow giants, world class hiking trails and the legendary hospitality of the local Sherpa people. Everest region trekking is the best way to explore mountain people's lifestyle along with their culture and religion and ancient monasteries.

The Highest Mountain in the World
Mt. Everest the highest mountain in the world has become the center of attraction for those who love adventure and chase their dream to the high mountain range. Everest region lies in between Kanchanjunga and Langtang national park. Everest region trek compasses many other treks which leads the forest of Rhododendron. Trek such as Lukla, Aphakding, Jorsale, Namche Bazar, Syangboche, Tengboche, Pangboche, Pheriche, Gokyo Lake, Kongma La Pass, Cho La Pass, Renjo La Pass, Everest Base camp, Lala Pattar, Lobuche and the whole area of

Explore the Solukhumbu Area
Solukhumbu district at the base of Mount Everest which include splendid attraction of mountains such as Mount Everest (8848 m), Shisapangma (8035 m), Cho Oyu (8201 m), Lhoste (8516 m), Amadablam (6812 m), Nuptse (7855 m), Island (6189 m), Mera (6476 m), Gosainthan (8013 m) and Makalu (8463 m). Trekkers can even see the Dens and Cave, juniper where the trekkers can glance numerous animals and birds and is also a habitat for some rare and endangered species like snow leopard, red panda, Himalayan black bear, musk deer, and Himalayan wolves.

Alluring and Beautiful Natural Resources
Everest region is full of alluring and beautiful natural resources such as landscape, hidden valleys, Pristine rivers, calm lakes and waterfalls which adds immense excitement in the trekking. The eight century old Gompa, monasteries, Mani walls, Temples and the ethnic inhibitions of the Everest region i.e. Sherpa, Rai and Limbu will be the remarkable moment of the trekker's life along with their culture and festivals.

Six Routes to Trek Everest
There are six routes along with many subroutes to trek to Everest region as Kanchanjunga trek, Makalu Base Camp trek, Arun Valley Trek, Everest Base Camp trek, Rolwaling trek, and Gokyo trek. Trekking in the Everest region is a combination of easy and challenging trek such as Everest Panorama, Gokyo Lake, Everest Base Camp, and Everest Three High passes trek which are popular trails for the adventure lovers. Everest region trekking depends upon the route selected comparing from 5 days to a month long.