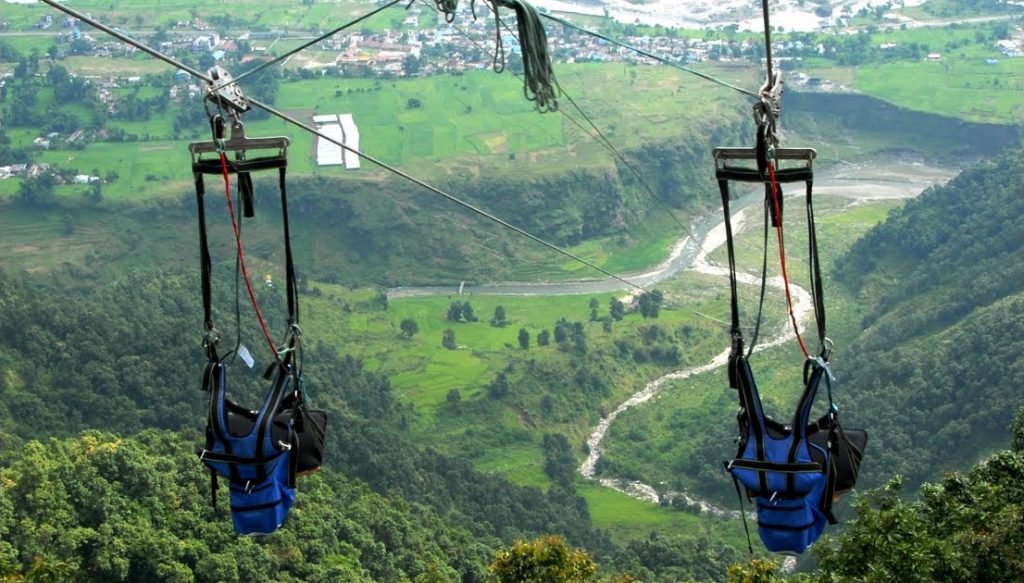 One of the adventurous activity Zip flying is located at Pokhara. The launch pad is situated at the peak of Sarangkot, and is the world's longest, steepest and fastest zip flying. It is providing the best experience in adventure to the tourist visiting at Nepal. Zip flyer in Nepal is a zip line pulley suspended on a cable 5000 feet above sea level and mounted on an incline. The visitors or participants are zipped from the hill to the plains. The cables zip down at the speed of the 86.99 miles per hours on a cable of 1.12miles long.
Zip Flying in Pokhara
The zip flyer is one of the risky among others adventure activities played in Nepal. Under the guidance of the trained helpers and supervisors, and proper arrangements participants or visitors can easily take the advantage of zip flying moments with confidence. Tourists can enjoy the view of the Pokhara valley along with the impressive view of Annapurna, Fishtail, Dhaulagiri and other mountains ranges while having the zip flying in Pokhara.